C-Sorb
Super Absorbent Dressing
C-Sorb – has won NHSSC Mini Competition for Super Absorbent Dressing
Product Description
C-Sorb is super absorbent, non-adhesive dressing pad designed to absorb and retain large volumes of fluid and exudate.
The gentle contact layer is non-absorbent and low adherent, minimising patient trauma during dressing changes as well as allowing fluid to pass freely to the super absorbent core. The lock-away system ensures even distribution of exudate through the dressing, minimising the risk of maceration whilst the liquid repellent backing prevents strike-through to enhance patient comfort and satisfaction.
C-Sorb is available in a wide range of sizes to suit all your wound care requirements and can be used as a primary or secondary dressing.
Features
Super absorbent lock-away core rapidly retains exudate away from the wound site.
Low adherent and lightweight polypropylene contact layer minimises adherence to the wound site.
Fluid-repellant backing prevents strike-through as well as external liquid penetration.
Soft fabric design provides improved patient comfort during use and dressing changes.
Instructions
1. The dressing should be worn with the blue backing uppermost facing away from the wound.
2. Apply directly to the wound area, with at least a 1cm overlap on the surrounding skin.
3. The dressing may be held in place with a suitable retention aid.
Indications
C-Sorb is indicated for the management of moderate to highly exuding chronic and acute wounds including:
Pressure ulcers.
Leg and foot ulcers.
Traumatic wounds.
Surgical wounds.
Fungating Malignant wounds.
Superficial and partial thickness burns.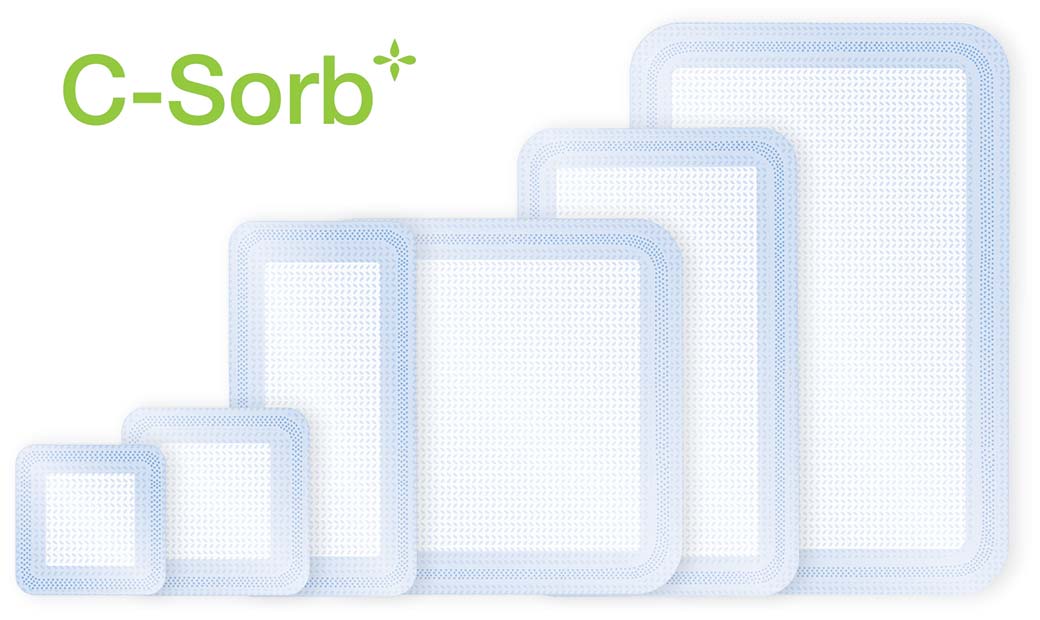 Ordering
| RHC Code | Description | PIP Code | NHS Code | Pack Qty |
| --- | --- | --- | --- | --- |
| 206075 | 7.5cm x 7.5cm | 392-5351 | EJE139 | 20 |
| 206110 | 10cm x 10cm | 392-5369 | EJE136 | 20 |
| 206120 | 10cm x 20cm | 392-5377 | EJE137 | 20 |
| 206125 | 15cm x 25cm | 392-5401 | EJE140 | 20 |
| 206220 | 20cm x 20cm | 392-5385 | EJE138 | 20 |
| 206230 | 20cm x 30cm | 392-5393 | EJE135 | 20 |
C-Sorb Silicone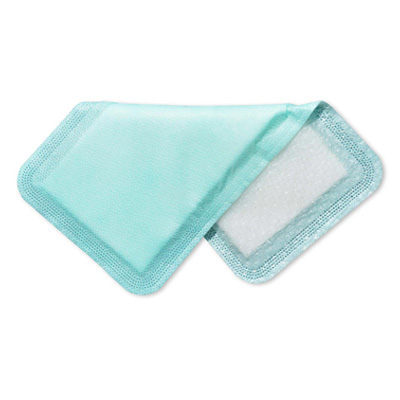 C-Sorb Silicone is a superabsorbent dressing with a gentle silicone contact layer…
Disclaimer:
Whilst every effort is made to the accuracy of the content presented; it is for information purposes only and is not a substitute for professional medical advice.