SafeSpec
Vaginal Speculum with Locking Nut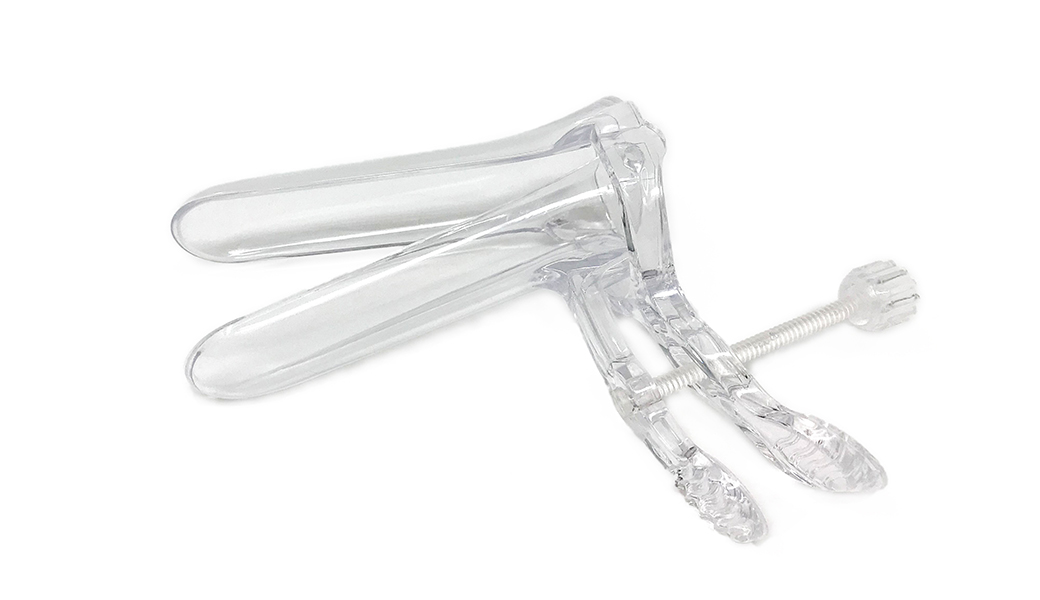 Features
Clear plastic for high visibility.
Textured handle for improved grip and stability.
Rounded edges for patient comfort.
Single handed locking mechanism.
Product Description
SafeSpec is a single use vaginal speculum that provides a cost effective solution for combating cross-contamination without compromising patient safety. Made of high-quality polymer SafeSpec is strong and flexible making it a reliable option for clinicians.
The ergonomic design offers many features for improved patient clinician experience, smooth curves to prevent pinching a large access opening providing increased visibility and improved access for instruments, and a smooth spinning locking nut with single handed operation offering ease of use.
Instructions
1. Lubricate as required.
2. Ensure blades are closed PRIOR to inserting into vaginal cavity.
3. Insertion should be smooth and gradual.
4. Once in required position, apply pressure to the handles to separate the blades.
5. Turn the locking nut along the thread to hold the blades in the open position.
Indications
Gynaecological procedures.
Ordering
| RHC Code | Description | NHS Code | Pack Qty |
| --- | --- | --- | --- |
| 471127 | Small | FGR786 | 25 |
| 471128 | Medium | FGR784 | 25 |
| 471129 | Large | FGR747 | 25 |
Disclaimer
:
Whilst every effort is made to the accuracy of the content presented; it is for information purposes only and is not a substitute for professional medical advice.