Vacutex™
Multi-Directional Accelerated Capillary Action Dressing
Product Description
Capillary action dressings are particularly useful in cases of moderate or heavily exudating wounds, where the slough can be thick and fatty. In such cases you need to remove excess wound fluid or exudate from the wound whilst still maintaining adequate moisture for the wound healing process. Often, wounds can be more complicated to treat, because they can be irregularly shaped, situated at difficult to treat places on the body, or they can be deep or undermined. Vacutex™ is a perfect combination between both a capillary action dressing and a draining action.
Vautex's™ rapid capillary action promotes debridement and optimal moist wound healing. Cost-effective, versatile and easy to remove, this dynamic healthcare product is effective in the management of acute and chronic wound indications. Vacuctex™ incorporates a patented three-layer construction of poly-cotton elements that promotes accelerated capillary action on wound interfaces. Vacutex™ effectively lifts, transports and retains exudate and interstitial fluids.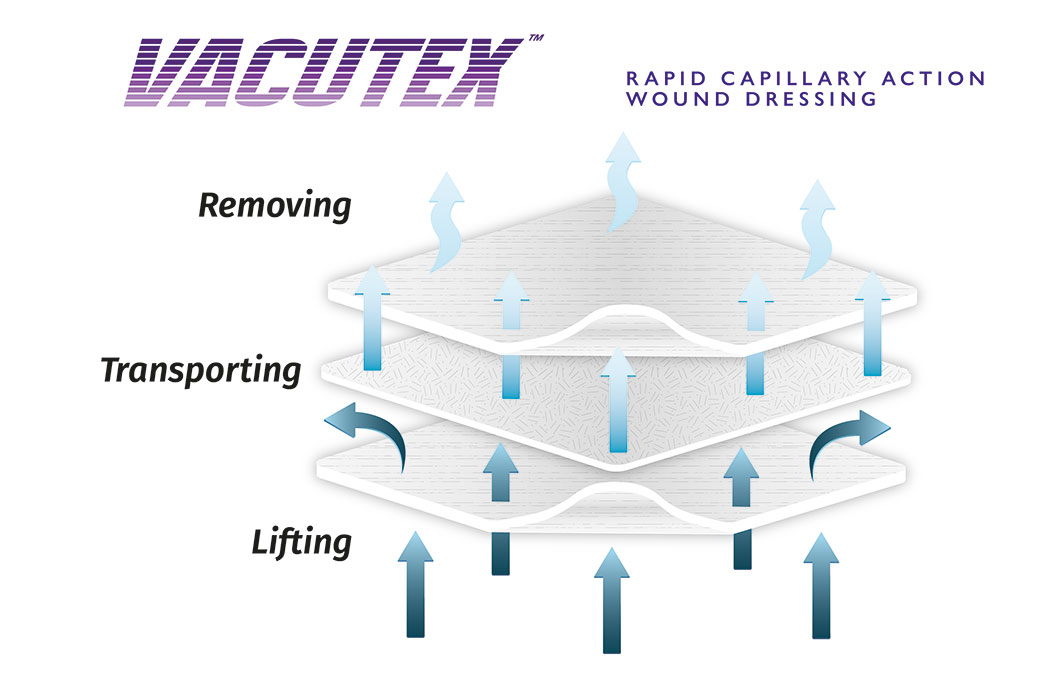 Features
Vacutex's™ capillary action removes potentially bacteria-laden exudate, slough, & necrotic debris away from the wound bed.
Vacutex's™ capillary action promotes the migration of essential cells across the wound bed surface.
Vacutex™ is low adherent and can be customised to suit the wound.
Vacutex™ is highly absorbent.
Vacutex™ promotes wound debridement.
Vacutex™ promotes rapid granulation.
Vacutex™ bridges the capability limitations of many existing advanced wound care technologies.
Benefits
Vacutex's™ rapid capillary action promotes wound debridement.
Vacutex's™ rapid capillary action promotes optimal moist wound healing.
Vacutex™ is versatile, easy to use and remove.
Vacutex™ is effective in the management of Acute & Chronic wound indications.
Vacutex™ has the ability to manage Low, Moderate and High Levels of exudate.
Vacutex™ is cost effective.
Vacutex™ prevents maceration to the peri-wound area.
3 key phases Vacutex heals the wounds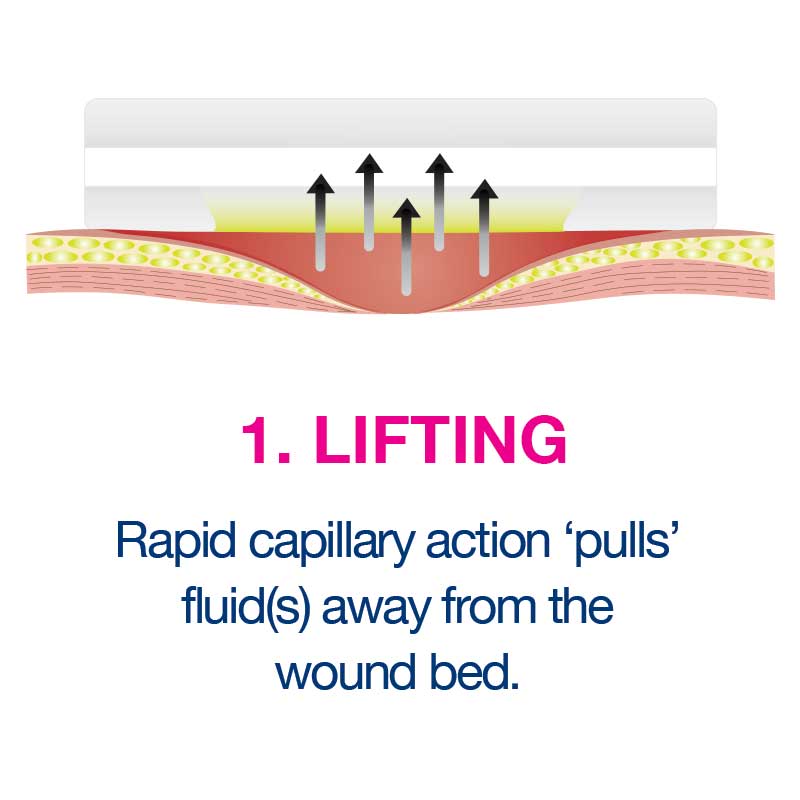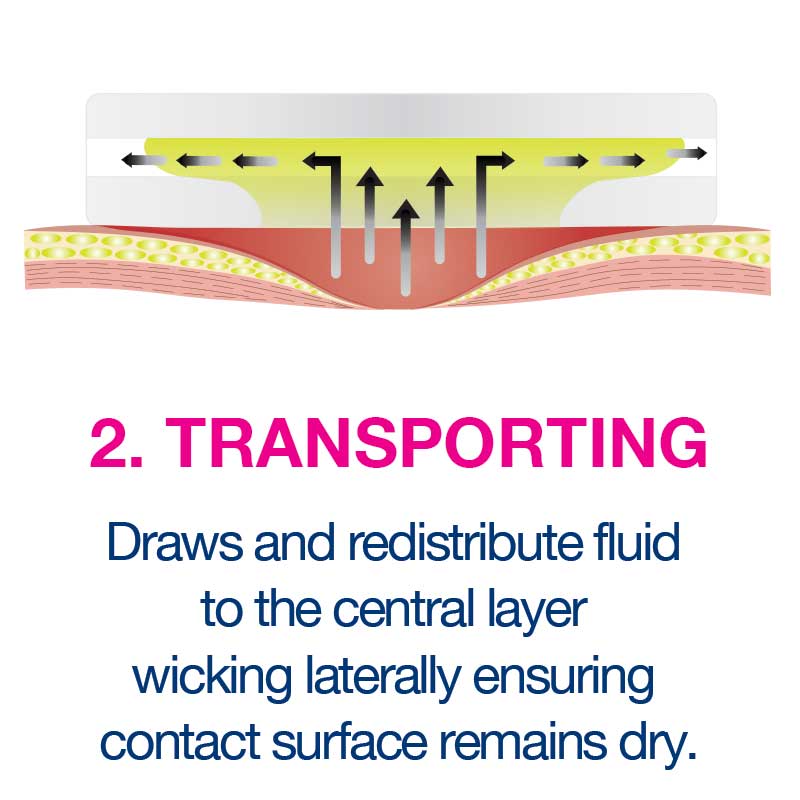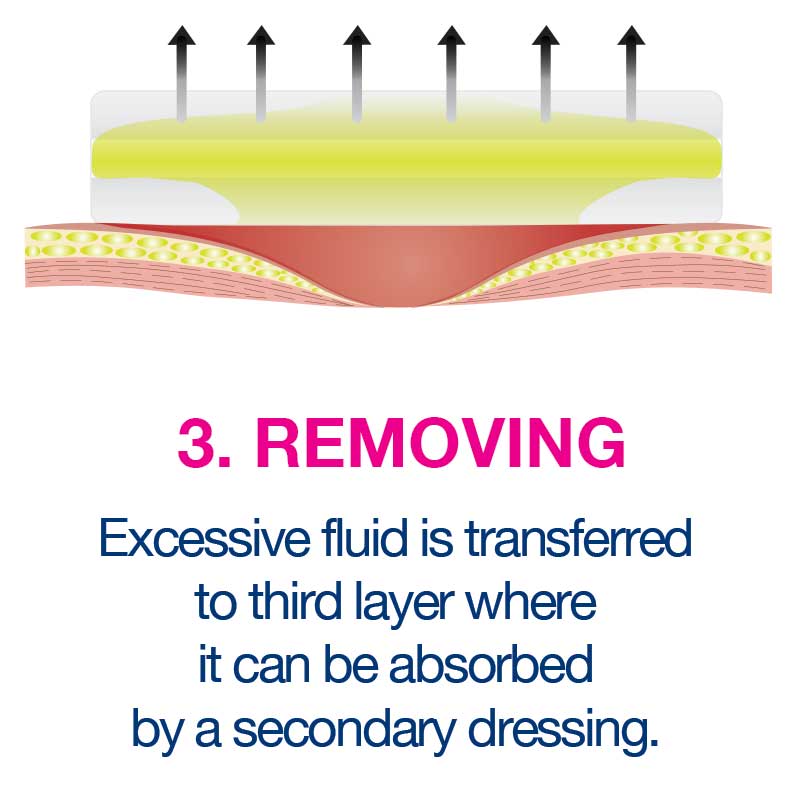 Example of applying Vacutex on different wound types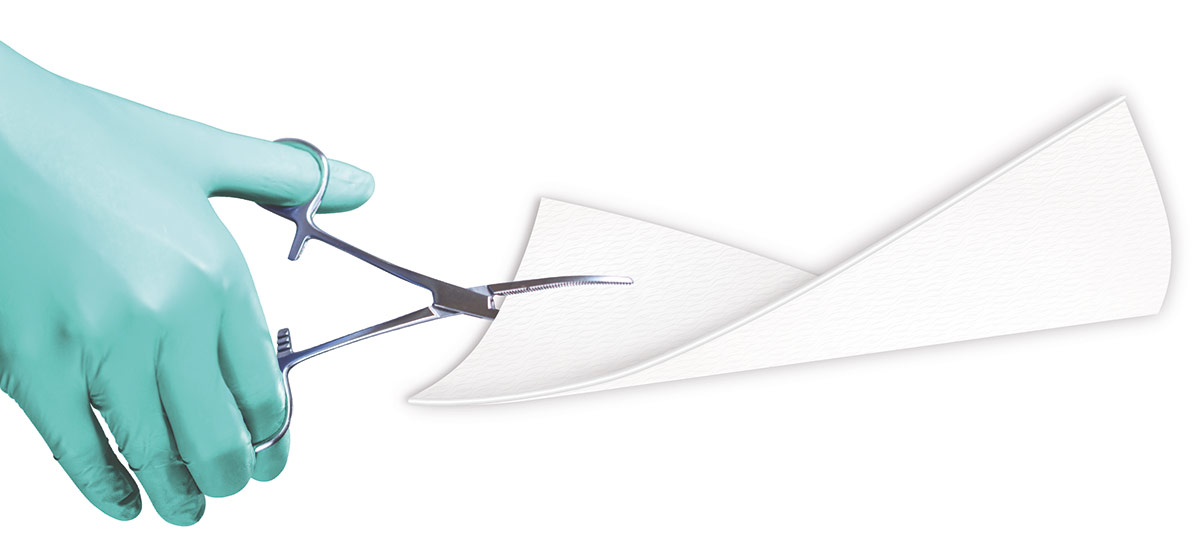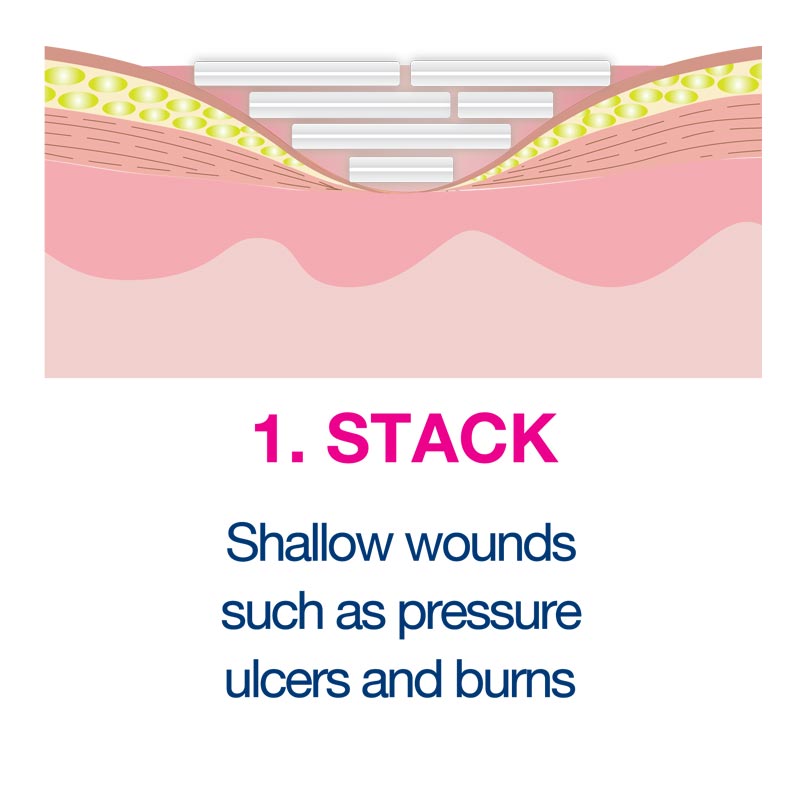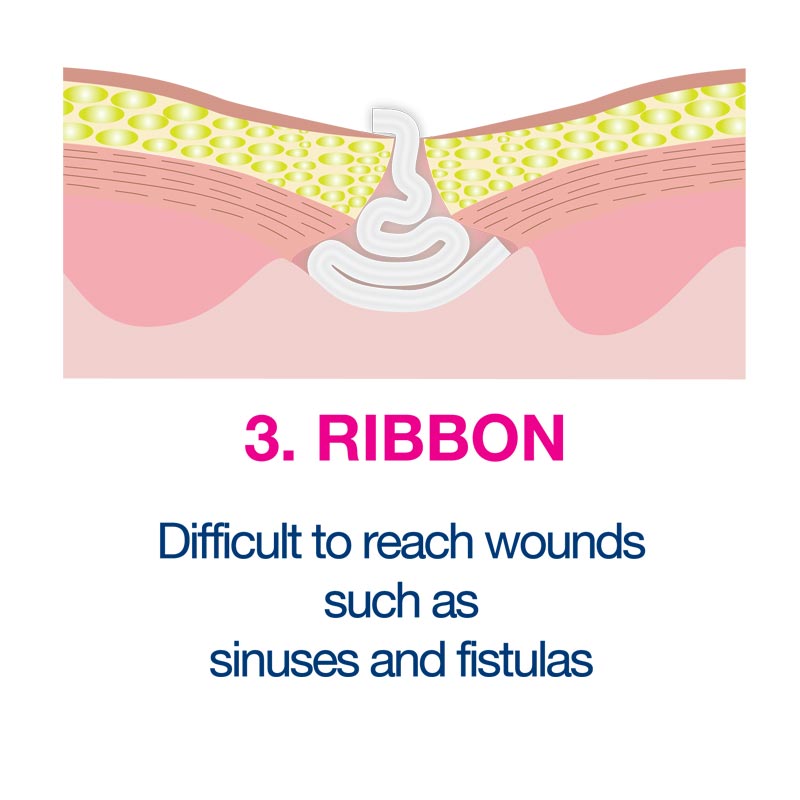 Indications
Wound drainage – Fistula and Sinuses.
Diabetic Wounds.
Pressure Ulcers.
Dehisced Surgical Wounds.
Leg Ulcers.
Burns.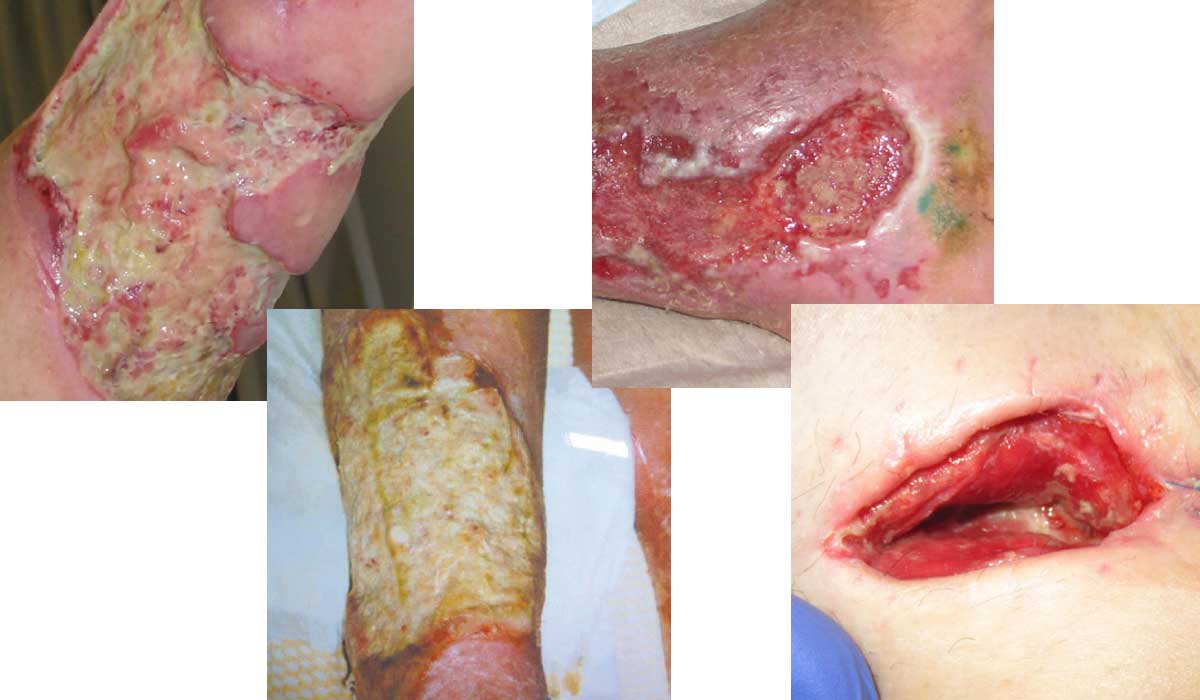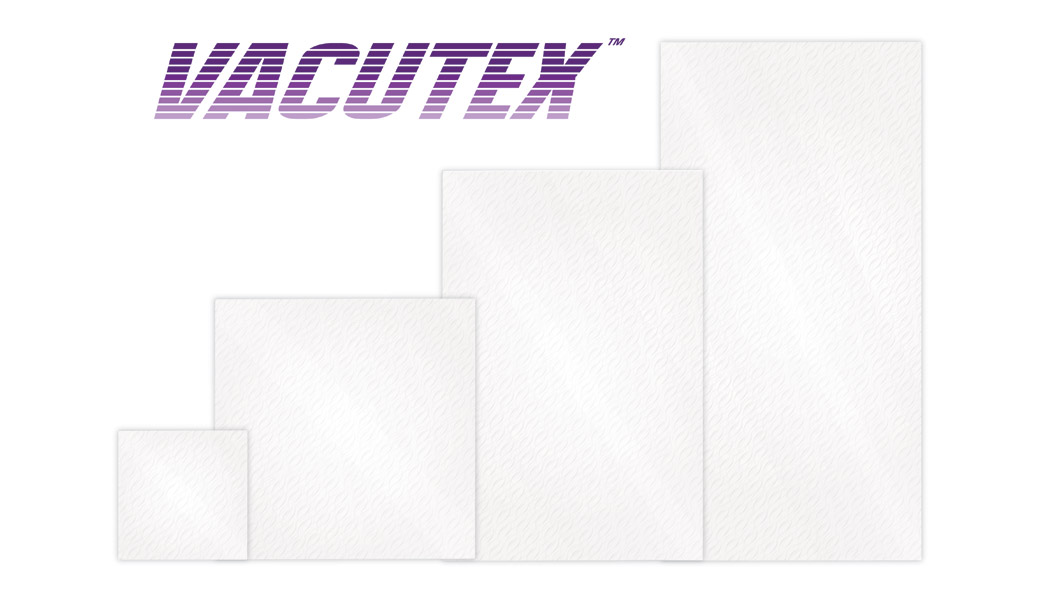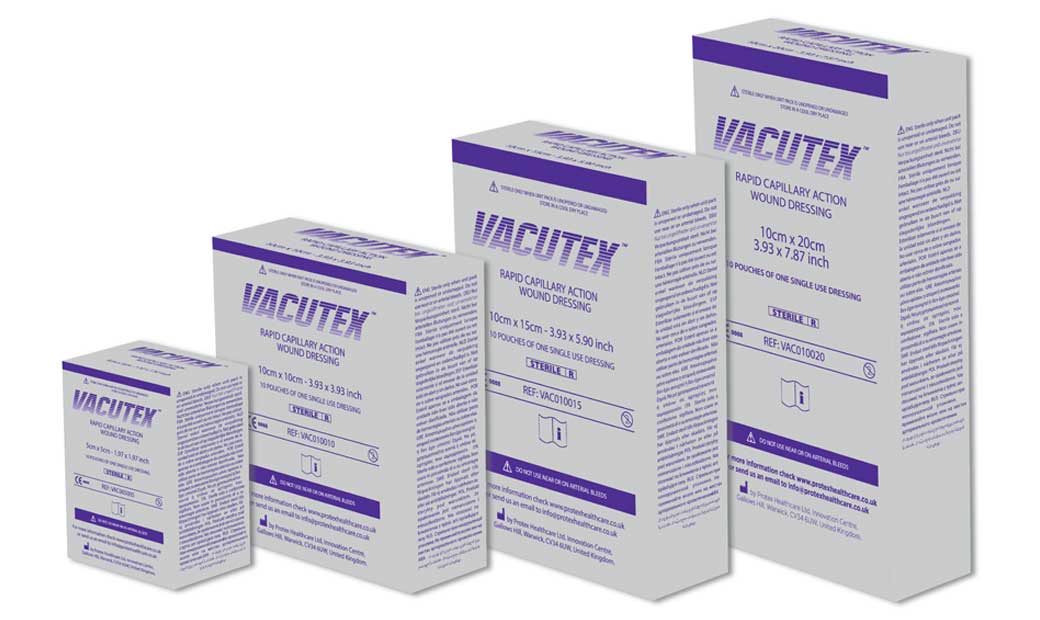 Ordering
| RHC Code | Description | PIP Code | NHS Code | Pack Qty |
| --- | --- | --- | --- | --- |
| VAC005005 | 5cm x 5cm | 283-9892 | ELY884 | 10 |
| VAC010010 | 10cm x 10cm | 283-9900 | ELY891 | 10 |
| VAC010015 | 10cm x 15cm | 283-9918 | ELY890 | 10 |
| VAC010020 | 10cm x 20cm | 283-9926 | ELY887 | 10 |
| VAC001040 | 1cm x 40cm (drain) | – | ELY889 | 10 |
| VAC010100 | 10cm x 100cm (roll) | – | ELY894 | 5 |
Disclaimer:
Whilst every effort is made to the accuracy of the content presented; it is for information purposes only and is not a substitute for professional medical advice.