SilTact
Wound Contact Layer
Product Description
Siltact is a thin, flexible and non-adherent wound contact layer consisting of a polyester mesh coated in soft silicone that is indicated for use with a secondary absorbent dressing on a wide range of wound types.
Siltact adheres to dry surrounding skin (and not moist wound tissue), sealing the wound to minimise the risk of maceration whilst ensuring that any outer dressing does not stick to the wound site, consequently minimising patient pain and trauma.
The transparent open mesh design has been optimised to facilitate fluid management, allowing for effective exudate removal and topical treatment application as well as wound inspection. Since Siltact will not dry out and remains secured for up to 14 days, it promotes a truly undisturbed healing environment, reducing stress to the wound and any newly formed tissue to provide optimal patient comfort and recovery.
Siltact is available in a variety of sizes and can be cut to shape and size to meet even your most demanding wound care needs.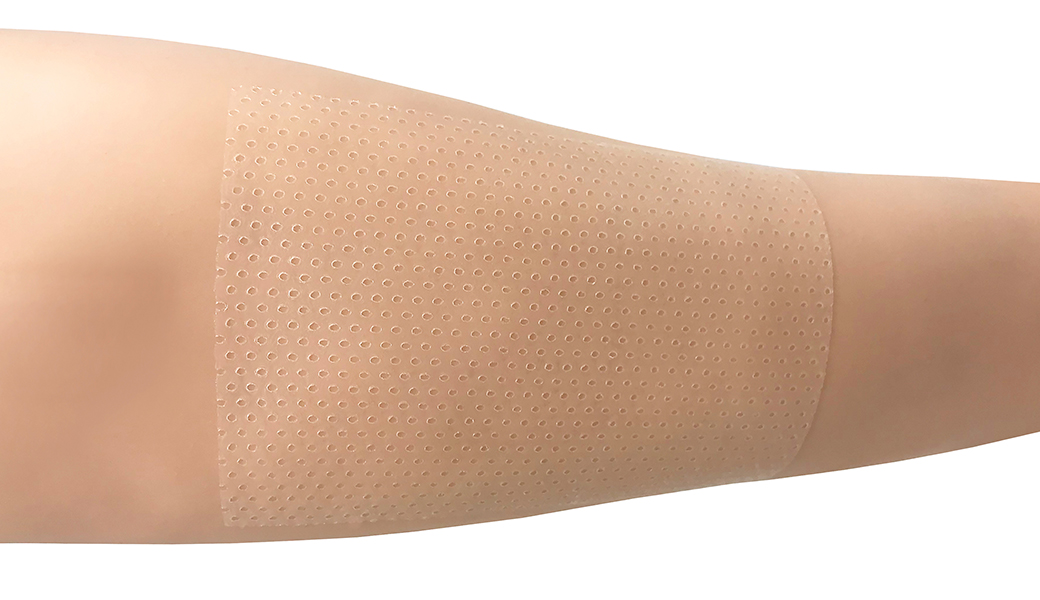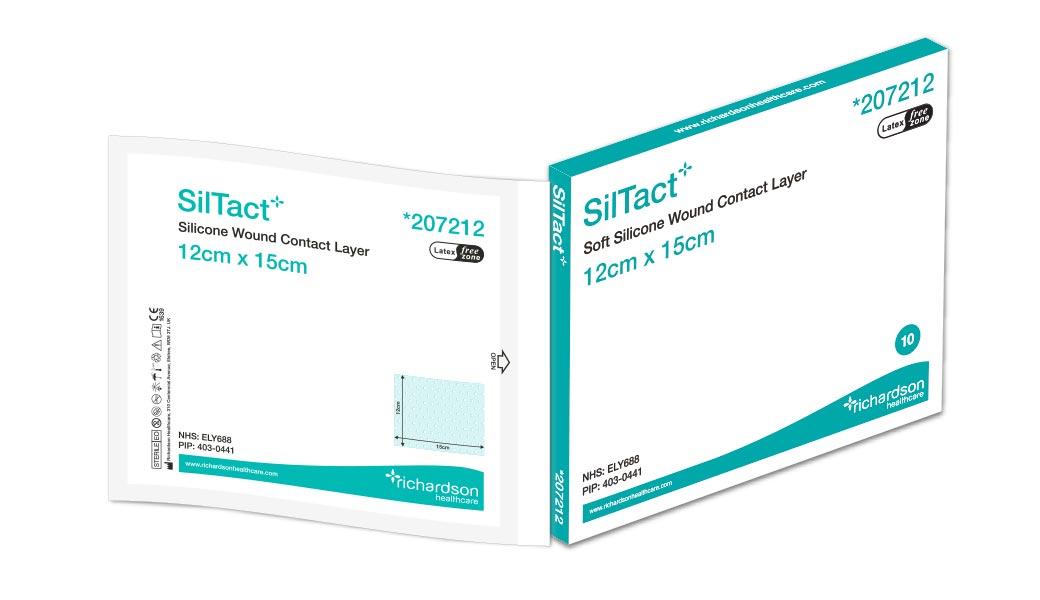 Features
Provides a secure seal to wound sites to minimise risk of maceration.
Good transparency to allow for easy wound inspection without dressing removal.
Open mesh design enables excellent fluid management and transfer capabilities.
Promotes undisturbed wound healing – can remain secured for up to 14 days.
Non adhesive to moist wound and newly formed tissue, minimising trauma and discomfort.
Does not dry out and prevents sticking of a secondary dressings to the wound site.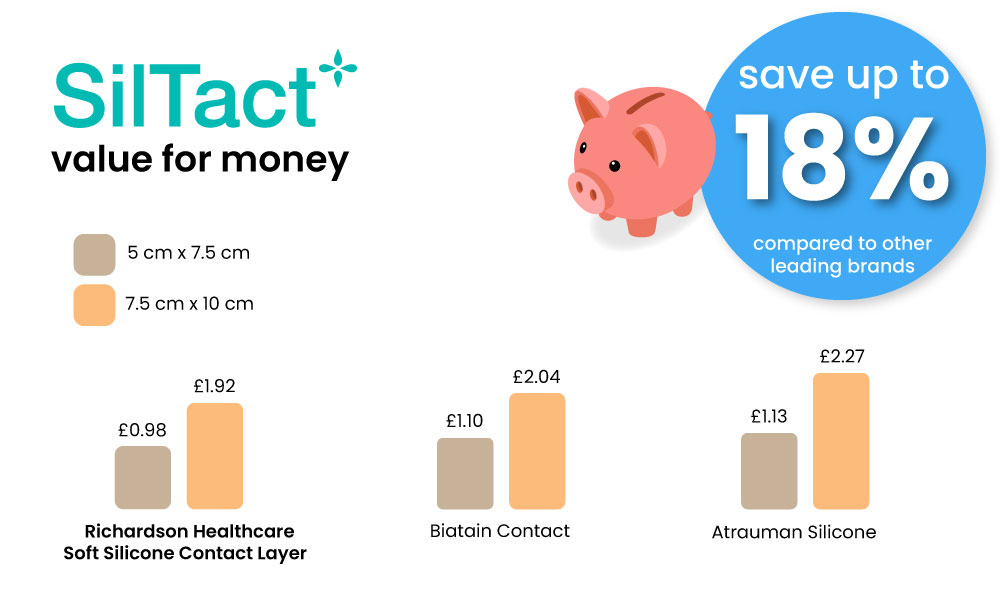 Instructions
1. Clean the wound area in accordance with local clinical policy. Ensure the peri-wound skin is dry.
2. Select appropriate sized Siltact dressing that covers the wound site with at least 2cm overlap.
3. Carefully remove the backing film.
4. Gently apply the adherent side of the dressing onto the wound site.
5. Apply and secure in place a secondary absorbent dressing on top of Siltact.
Indications
Siltact is indicated for the management of a wide range of none to highly exuding chronic and acute wounds including:
Skin tears and abrasions.
Partial thickness and full thickness wounds.
Shallow, granulating wound.
Diabetic foot ulcers.
Pressure ulcers.
Venous and arterial ulcers.
Second-degree burns.
Blistering.
Lacerations.
Post-operative wounds.
Surgical donor sites.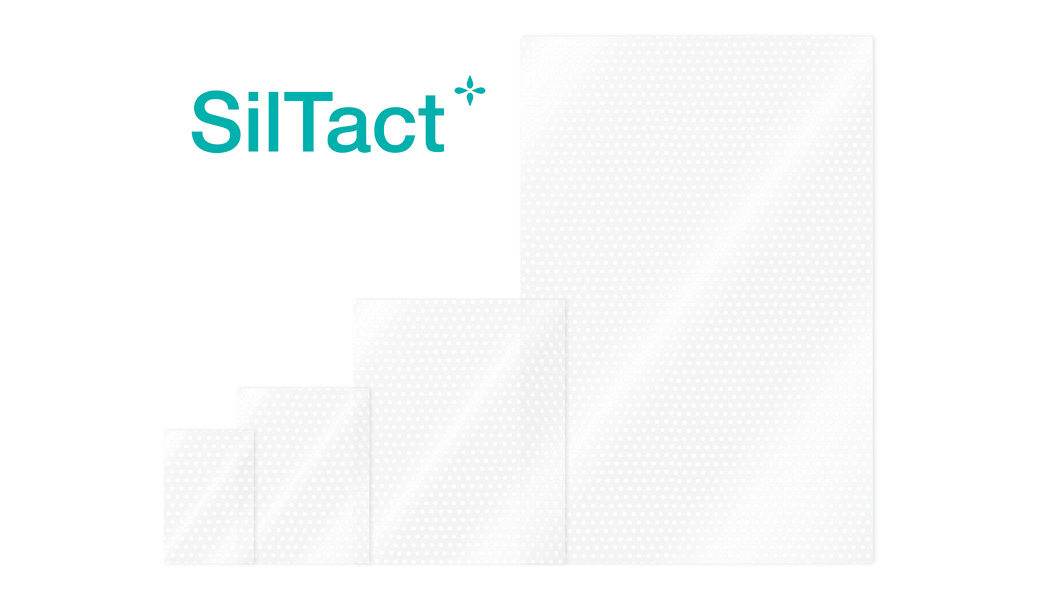 Ordering
| RHC Code | Description | PIP Code | NHS Code | Pack Qty |
| --- | --- | --- | --- | --- |
| 207257 | 5cm x 7.5cm | 403-0425 | ELY690 | 10 |
| 207281 | 7.5cm x 10cm | 403-0433 | ELY691 | 10 |
| 207212 | 12cm x 15cm | 403-0441 | ELY688 | 10 |
| 207220 | 20cm x 30cm | 403-0458 | ELY689 | 10 |
Disclaimer:
Whilst every effort is made to the accuracy of the content presented; it is for information purposes only and is not a substitute for professional medical advice.